THE WORLD'S LARGEST PRAYER WHEEL - DRIGUNG KAGYU RINCHEN KHORCHEN KHORWE GO GEK
Drigung Kagyu Rinchen Khorchen Khorwe Go Gek is not just a name, it has a deep meaning: the prayer wheel that helps sentient beings escape samsara.  This is certain if they pray and practice sincerely and deeply. 
Material
Reinforced concrete pillar, steel core, covered with 24K . gold-plated copper
THE WORLD'S LARGEST PRAYER WHEEL DRIGUNG KAGYU RINCHEN KHORCHEN KHORWE GO GEK
Within this cultural and spiritual Buddhist space, sits The World's Largest Prayer Wheel Drigung Kagyu Rinchen Khorchen Khorwe Go Gek. According to Buddhist scriptures, where there is a prayer wheel on a high mountain, it is a peaceful place of the Buddhist bodhisattva Avalokitesvara. Every movement of the prayer wheel radiates the love, healing power, and positive energy of the Buddhas of the ten directions.  The power of these mantras brings happiness, peace to humanity, and prosperity to the country.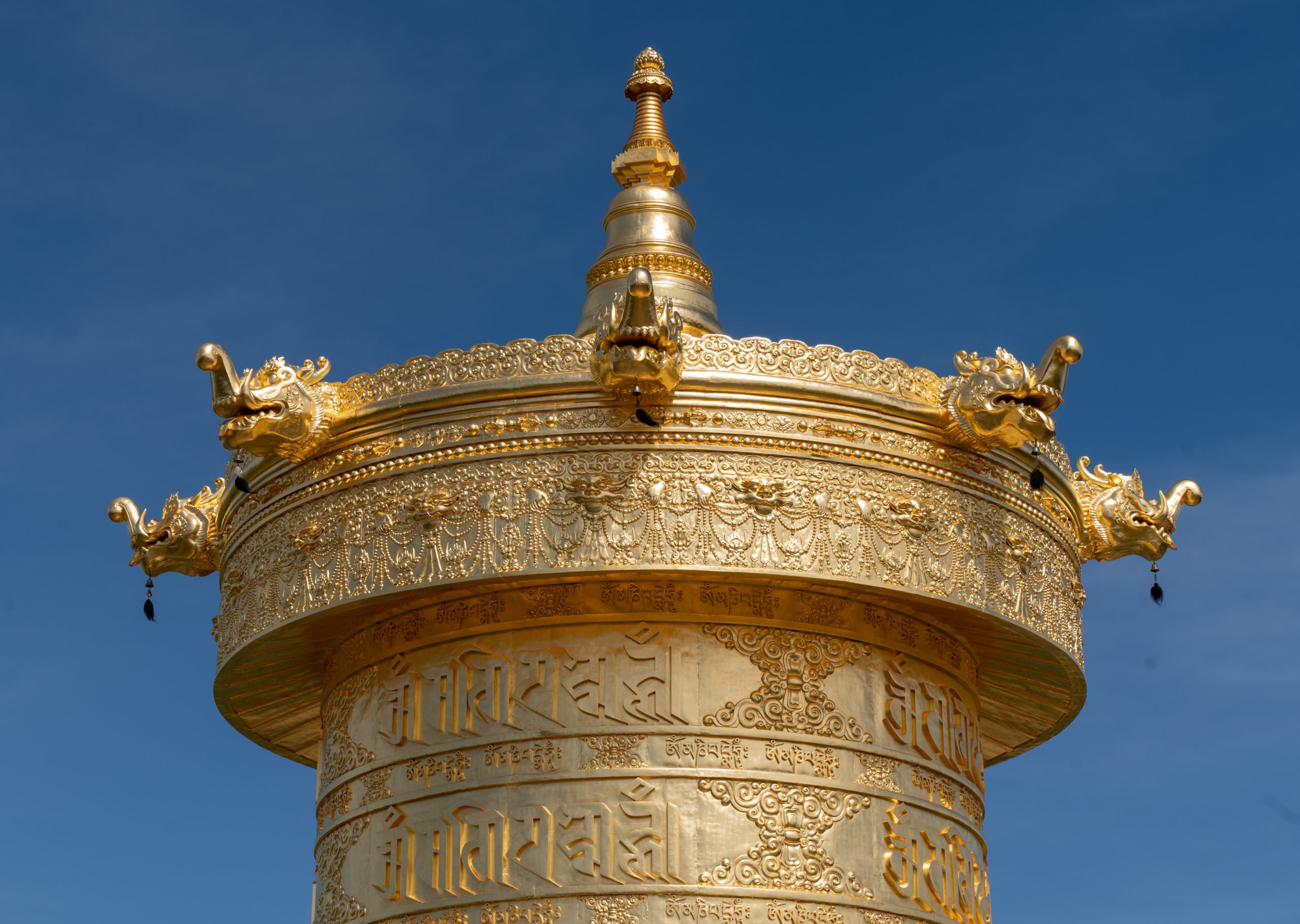 The world's largest prayer wheel was built by the H.E . Drubwang Sonam Jorfel Rinpoche, and is located in Drigung Kagyu Samten Ling Vietnam, in Samten Hills Dalat. The record was officially verified on the 11th of December, 2022 by the Guinness World Records organization. The world's largest prayer wheel is made of bronze, and covered with 24k gold. Inside the prayer wheel are countless Om Mani Padme Hung mantras and many other holy mantras, all printed on thin paper. Additionally, the wheel holds many other auspicious items, as well.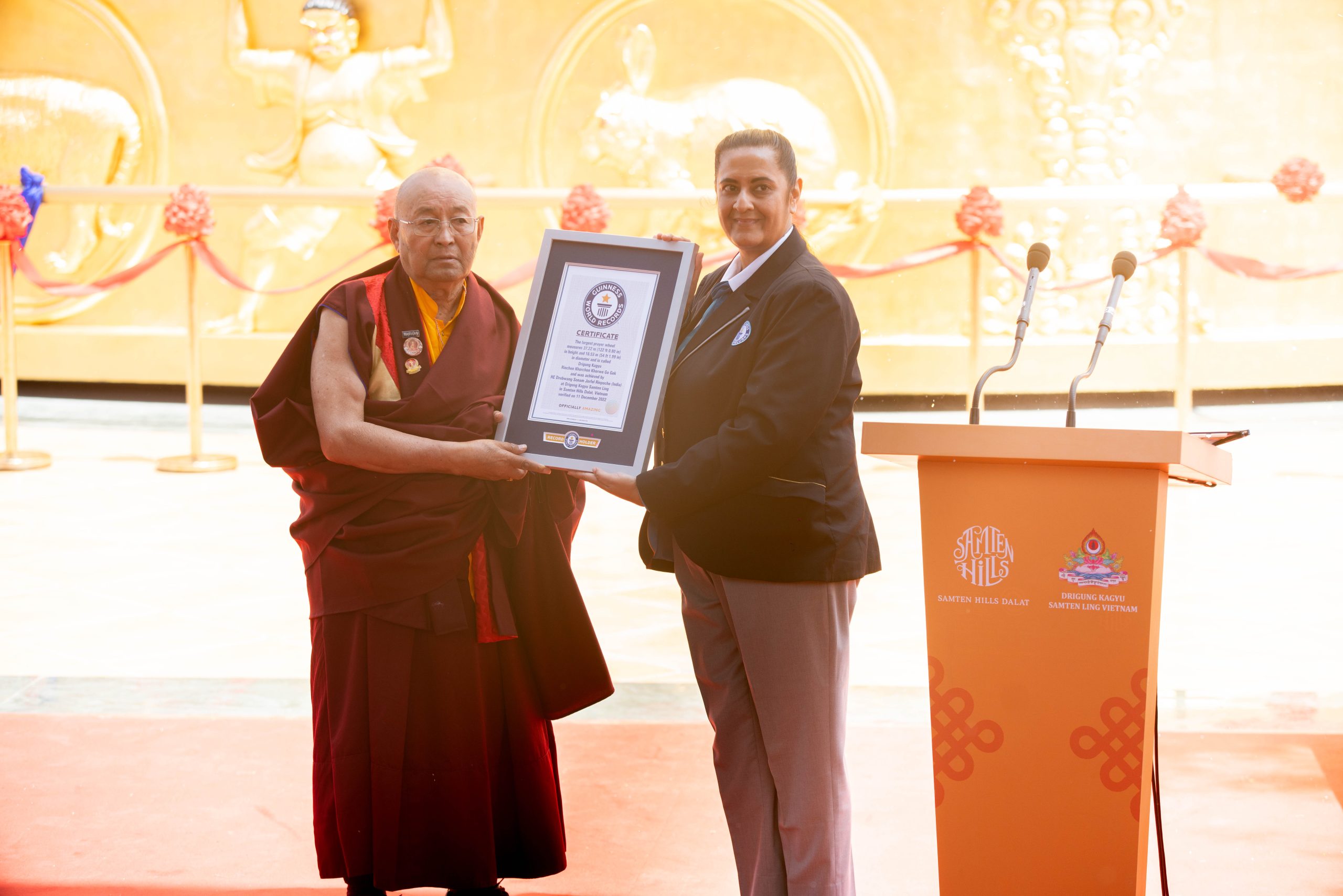 The Great Prayer Wheel is a compassionate method of awakening the loving heart and mind already present within us,

aspirations of noble monks with the single purpose of

benefiting

all sentient beings,

 manifestation of the aspiration of all Buddhists on the journey following

Siddhartha 

Gautama Buddha, the greatest spiritual teacher of humanity.
The moment we touch the prayer wheel, each of us will
find silence within us.
In unison, we rotate the wheel with countless
Sanskrit mantras
of Buddhist
bodhisattvas; we unite with the universe, to spread the energy of love and compassion to all humanity.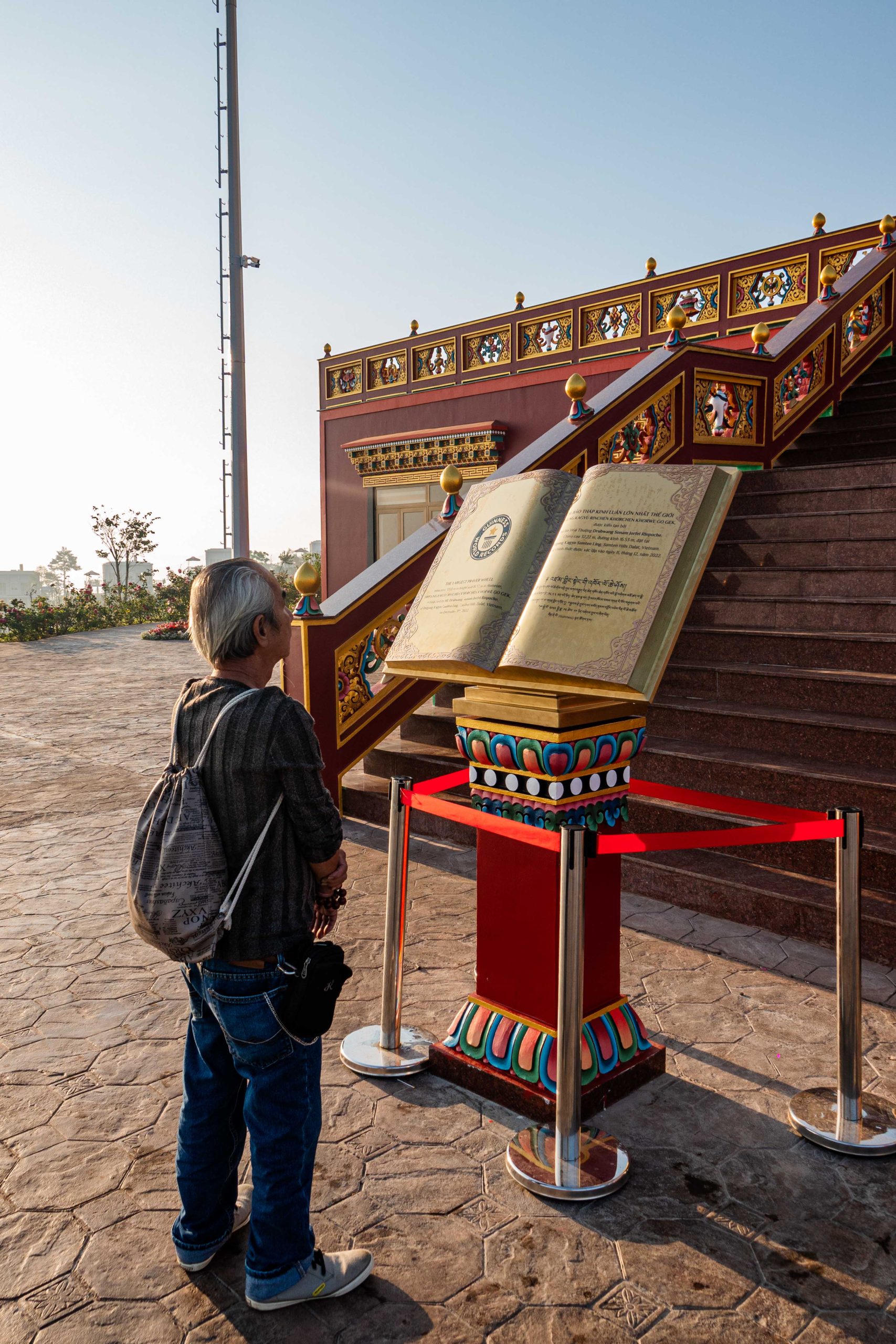 The Guinness Book
The Guinness Book memorial plaque is decorated with iconic designs which stand out as you explore the Spiritual and Cultural Space of Vajrayana Buddhism in Samten Hills Dalat.
Recognized by the Guinness Book of World Records, Samten Ling is proud to have a sacred object that holds a world record in Vietnam.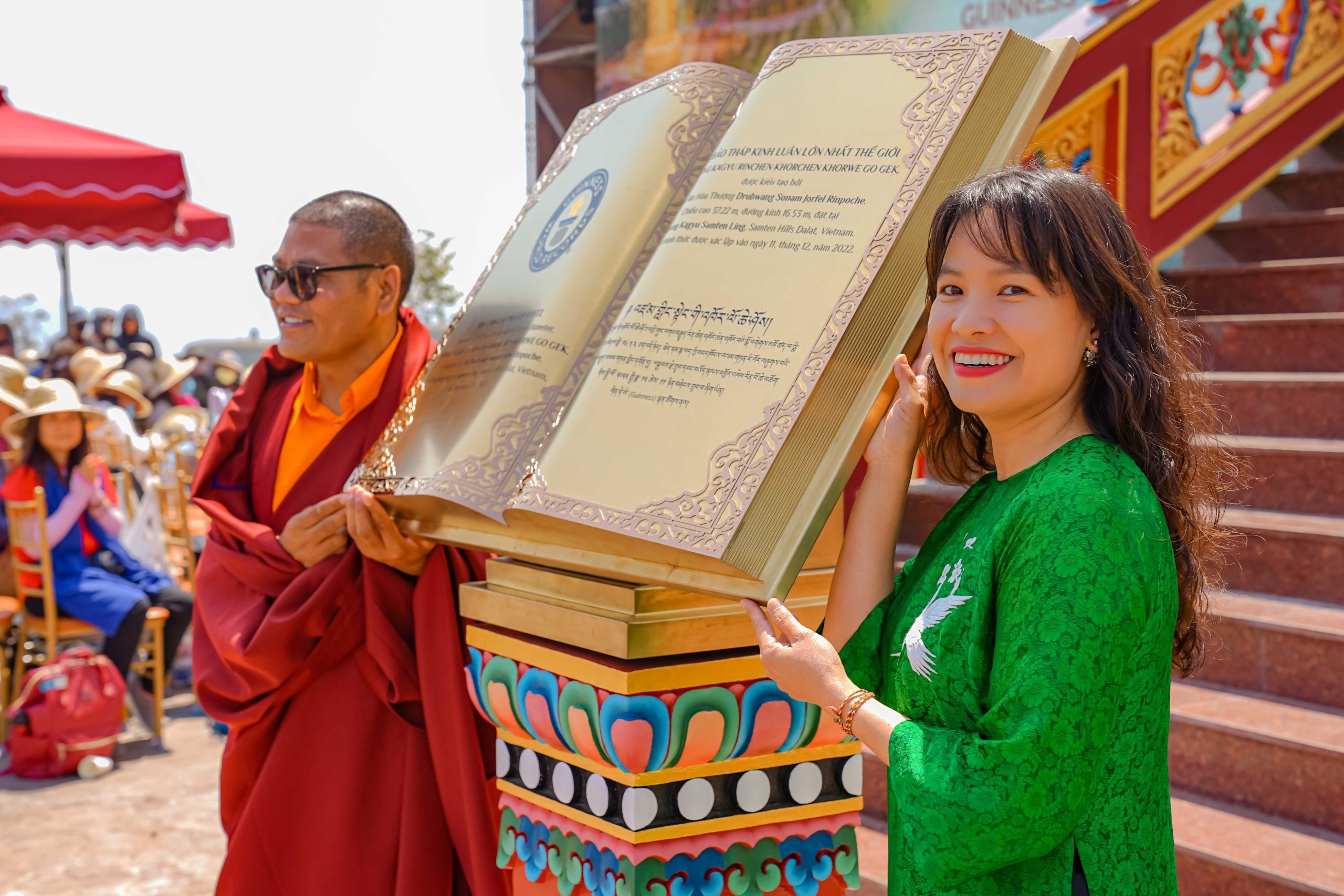 Vajrayana Buddhist Spiritual Cultural Space