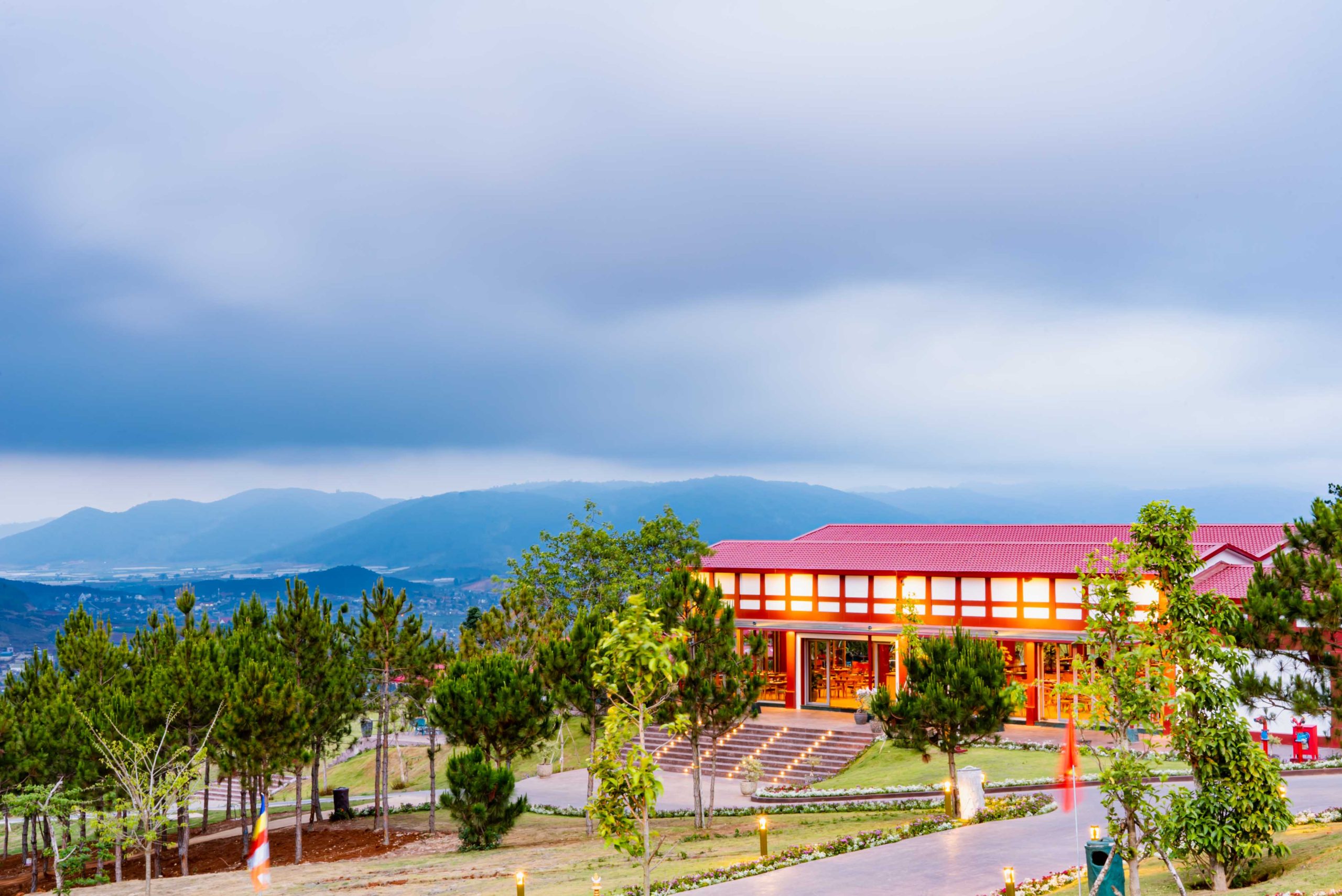 Enjoy rich vegetarian cuisine meticulously prepared in a cozy atmosphere. With modern architecture, Samten Hills Vegetarian Restaurant promotes human connection with nature, with others and with oneself. In addition, the spacious courtyard is especially ideal for outdoor parties or festivals.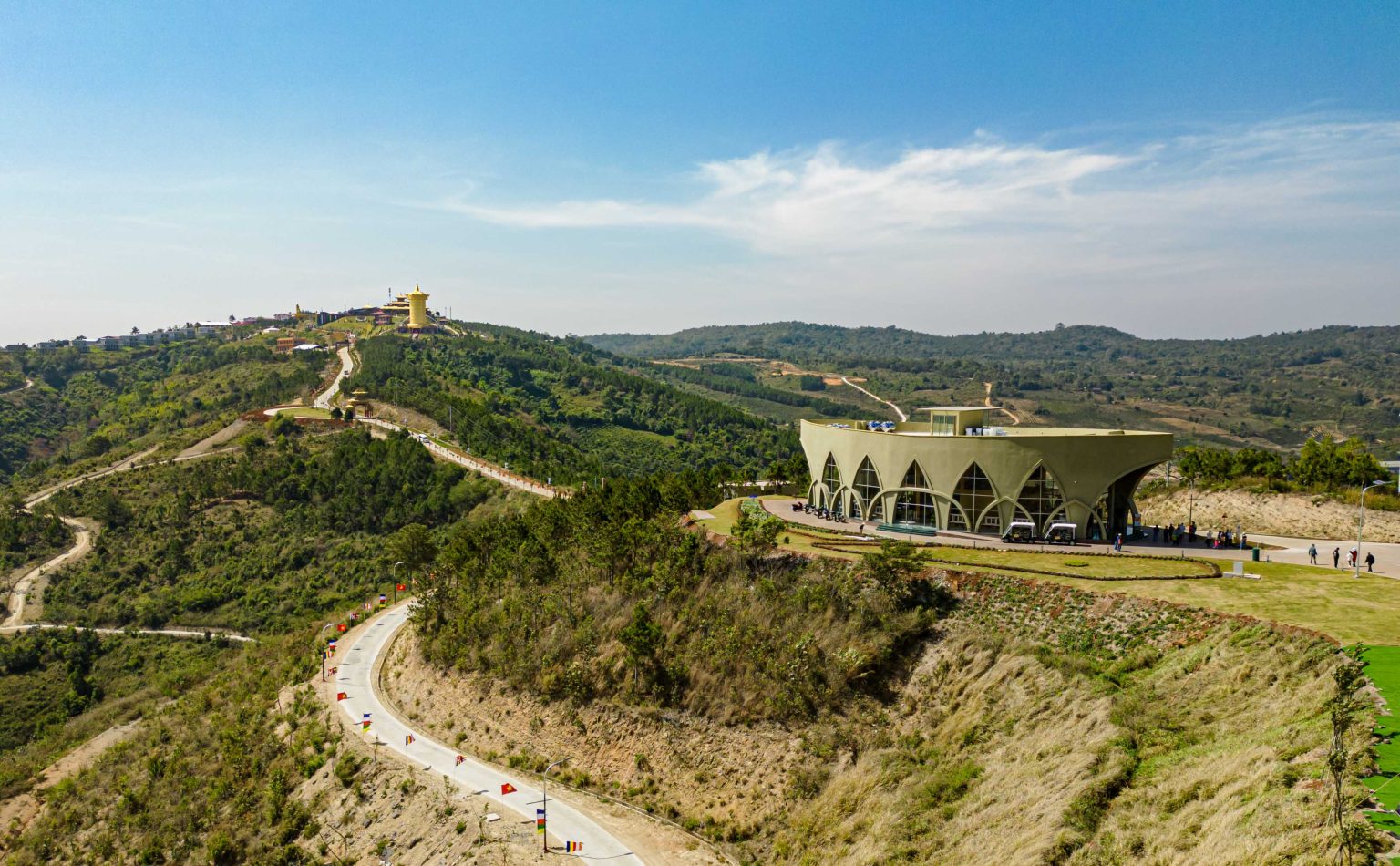 Inspired by the lines of branches and foliage, The Leaf Coffee is designed with a 360-degree view. This place is an ideal stop to fully enjoy the fresh air and majestic and vast natural scenery.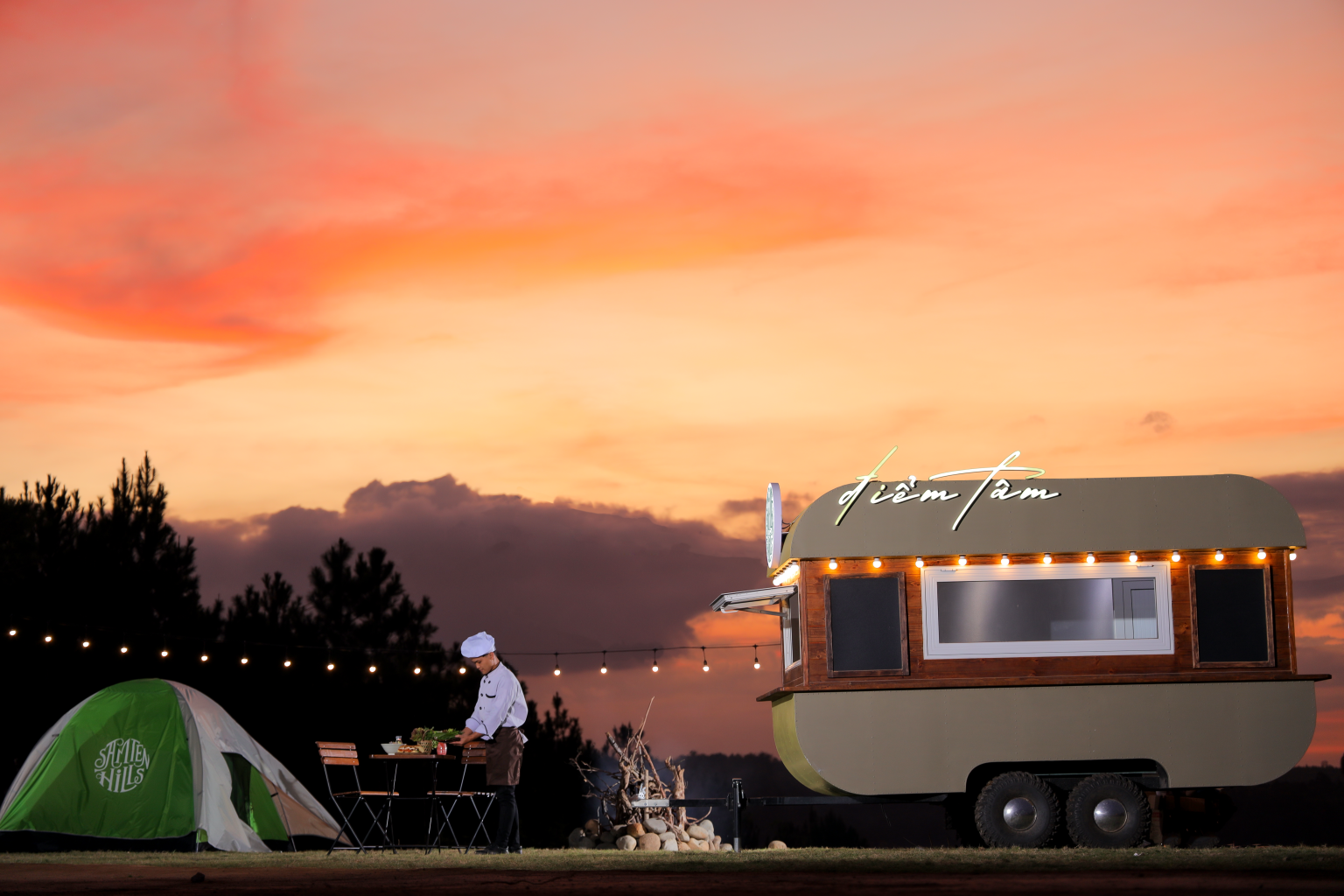 Samten Hills Dalat's food court system brings interesting and unique experiences from local cuisine to cuisine with the influence of Himalayan culture.