VAJRAYANA BUDDHIST SPIRITUAL CULTURAL SPACE
The Drigung Kagyu Samten Ling Gallery is the center of the complex of devotional art in the Spiritual and Cultural Space of Vajrayana Buddhism. The space was completed in accord with the tradition of Vajrayana Buddhist art. It was crafted by artisans from India and Nepal, which are both the homelands of the Buddha, right here, in Vietnam.
THE DRIGUNG KAGYU SAMTEN LING GALLERY
With a compassionate heart and sincere aspirations, H.E. Drubwang Sonam Jorfel Rinpoche has guided the creation of The Drigung Kagyu Samten Ling Gallery Buddhist Heritage Gallery with the purpose of propagating the teachings of the Buddha, bringing happiness to all sentient beings, and thereby illuminating the world with peace, joy, and boundless meritorious deeds.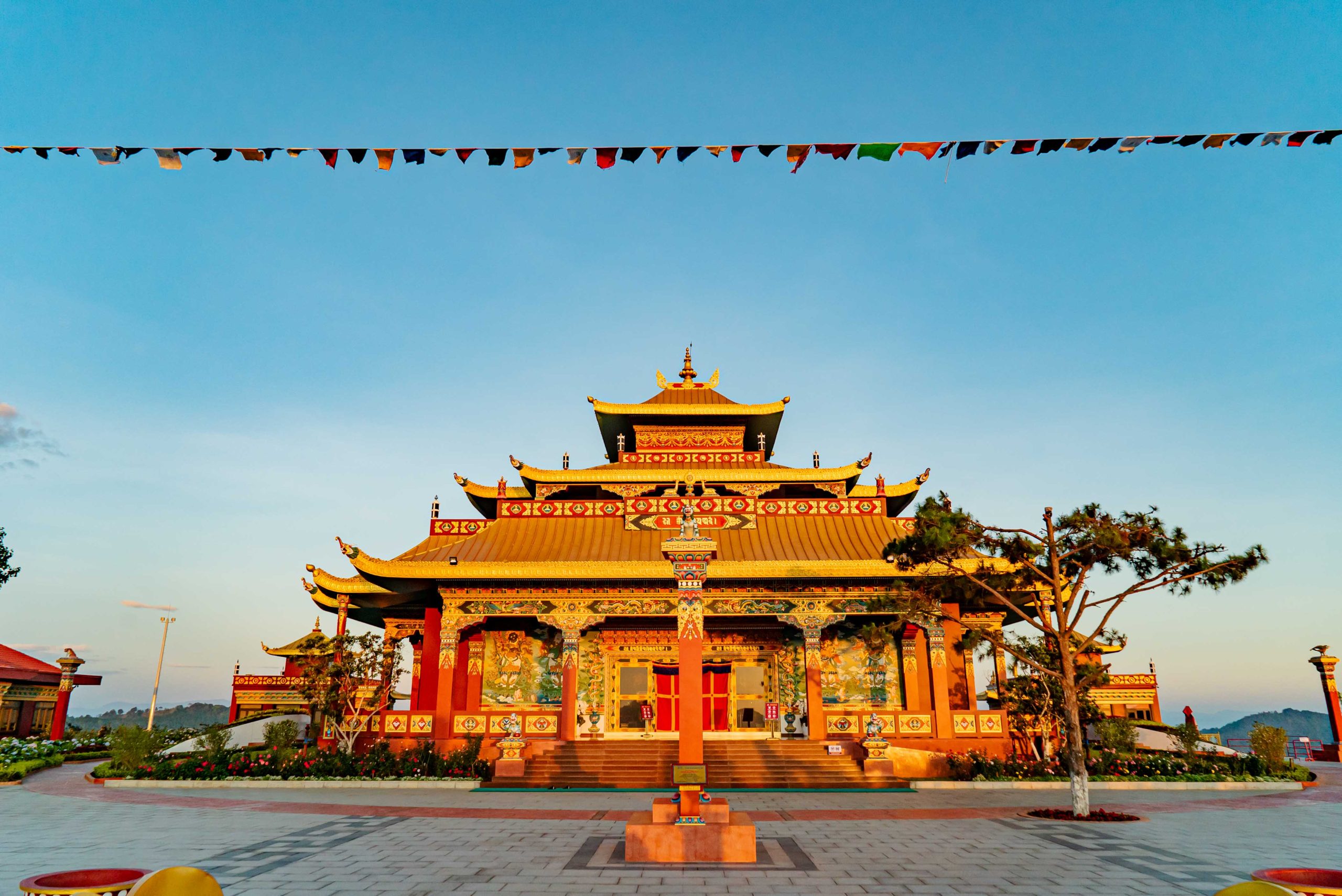 The main statue in the center is statue of Buddha Shakyamuni. In addition, there are many different large and small statues. At the top, in the middle, and at the base of the wall are beautiful pictures of Mandalas, Buddhas, Bodhisattvas, and masters of the Drigung Kagyu Dharma Lineage. Similarly, there is also a collection of Buddha's Dharma teachings: both the collection of sutras and tantras, and the commentarial collection are placed on two shelves, on the two sides of the shrine.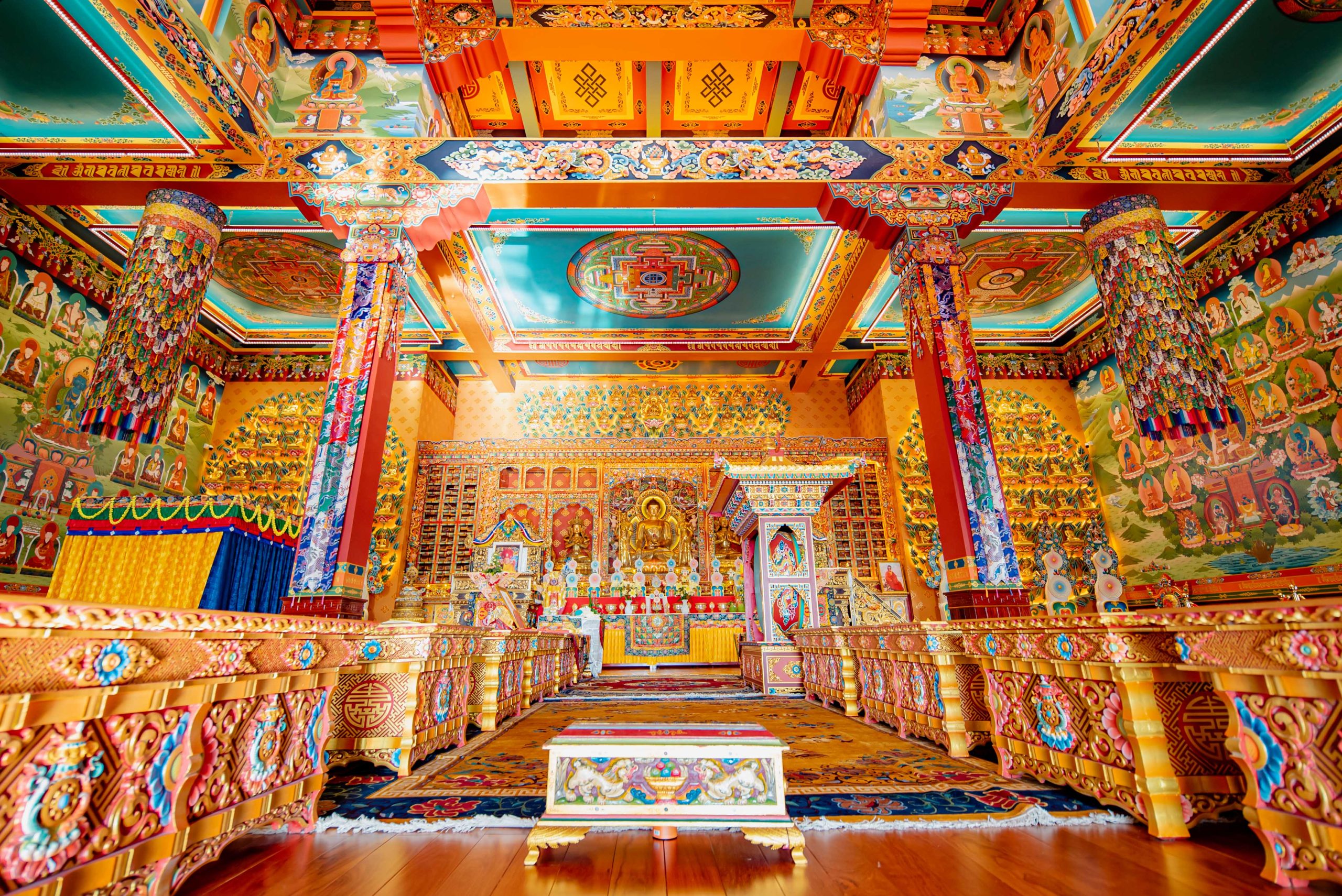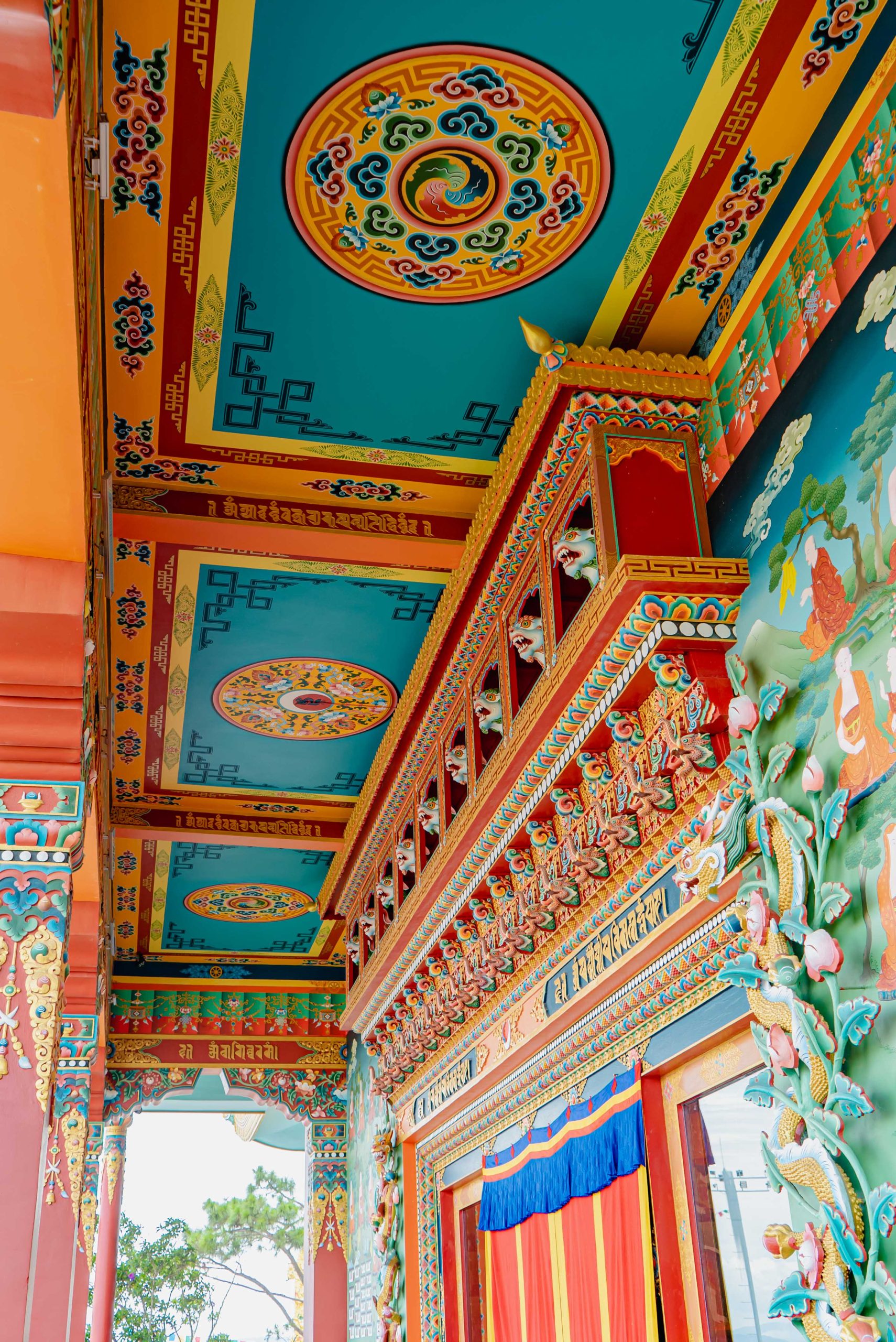 Admire artwork depicting the Buddhas, Bodhisattvas, Sanghas
Each line and pattern are crafted with concentration; the union of the body and mind. The skilled craftsmen come from India and Nepal, the homeplaces of Shakyamuni Buddha, the great sage who leads humanity to peace.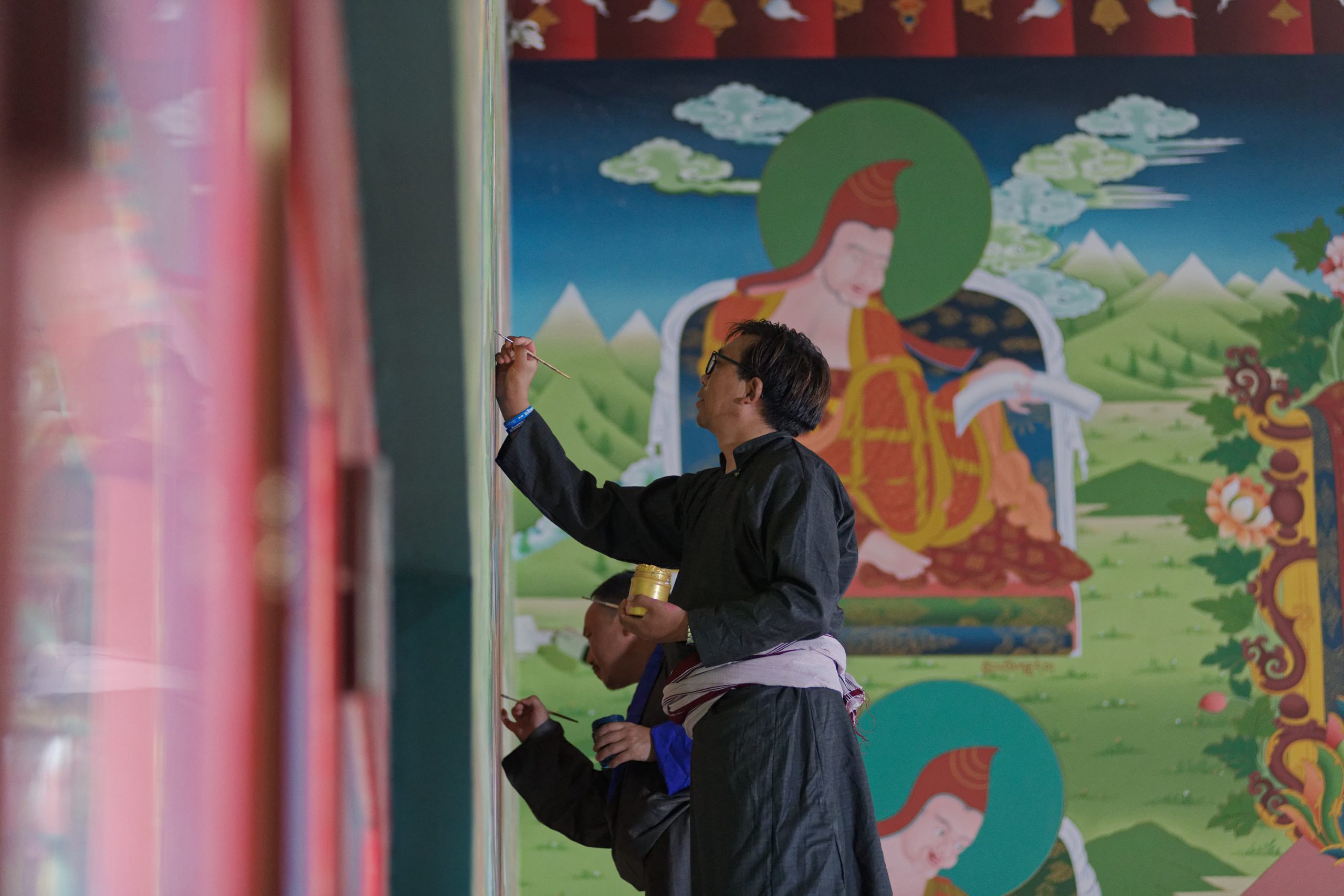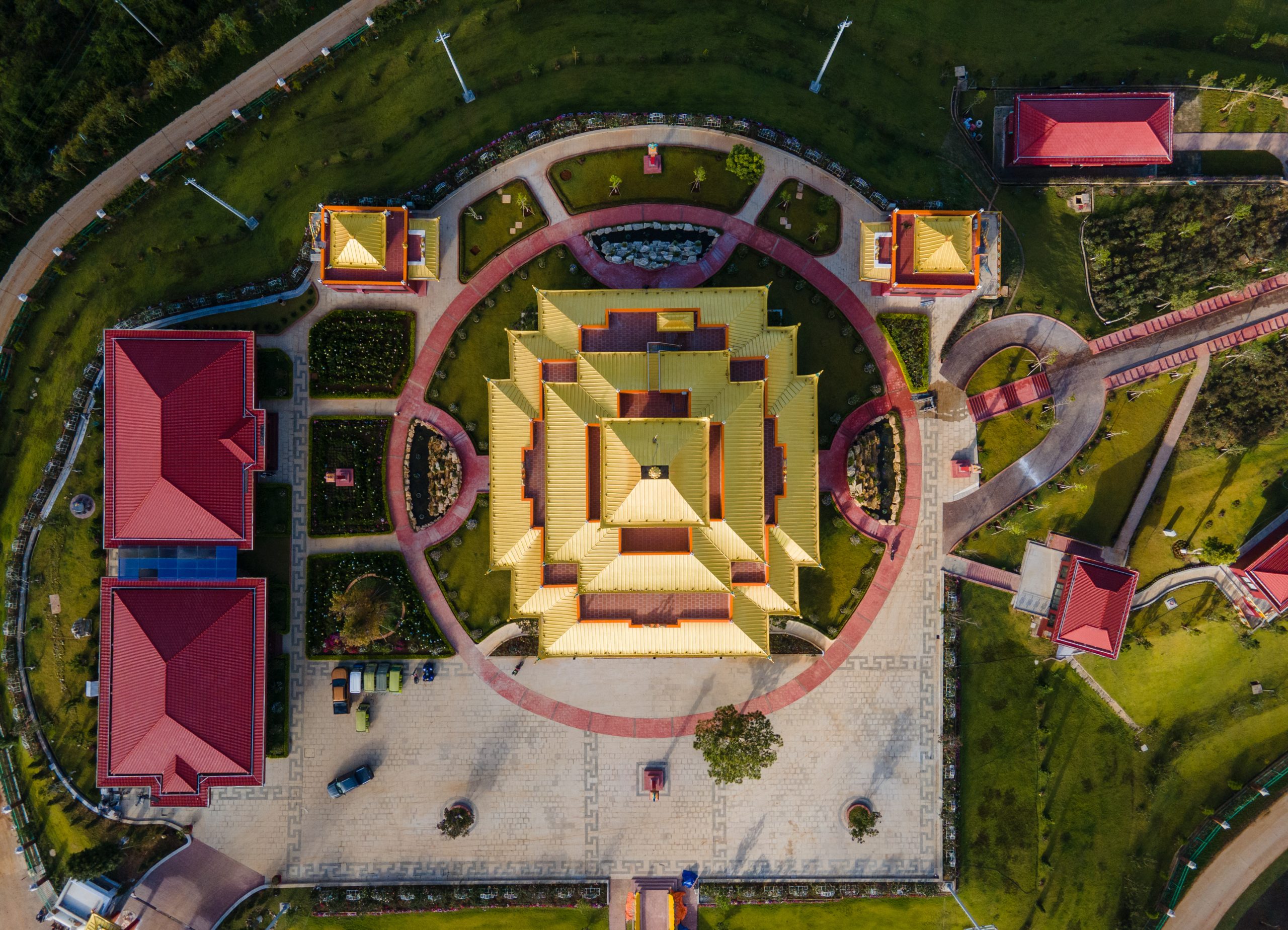 Walking with mindfulness (also called "doing kora")
Taking time to participate in a short meditation in the right corner, there is an area for meditation.
After performing ceremonies or doing meditation in the presence of the Buddha, you can go to the exit on the left-hand side, and walk 3 times around this space to accumulate merit.
Vajrayana Buddhist Spiritual Cultural Space