Samten Hills Vegetarian Restaurant
Samten Hills vegetarian restaurant is located in Samten Hills Dalat. With a modern and spacious yet cozy design, Samten Hills vegetarian restaurant is an ideal place to enjoy delicious and nutritious vegetarian cuisine amidst the peaceful surroundings of the beautiful natural scenery of Don Duong valley.
Service hours:
Breakfast | 6:30 – 9:30
Lunch | 11:30 – 14:30
Dinner | 18:00 – 22:00
Note: Services and opening hours may vary depending on the time.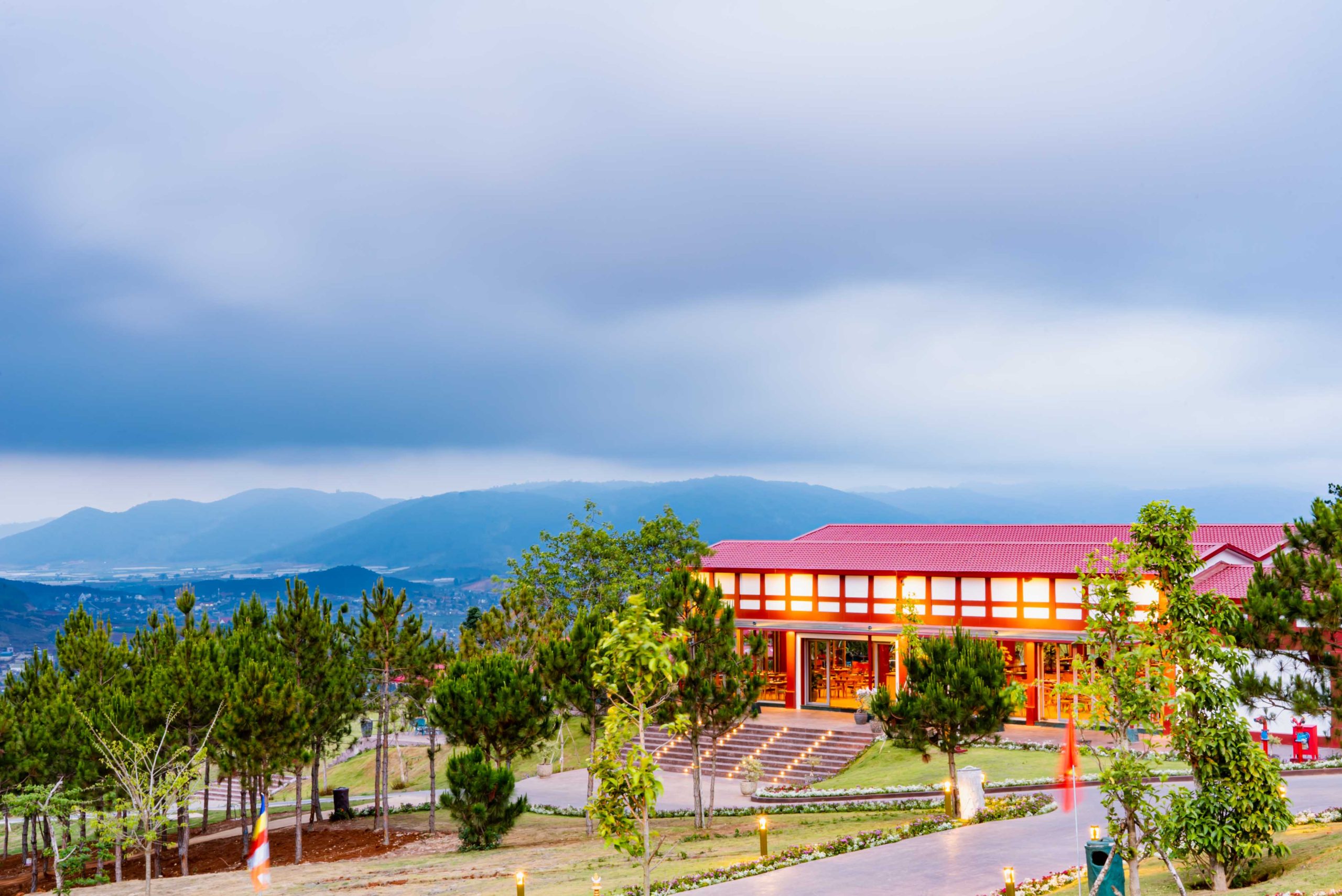 Journey to awaken the taste buds
A place where each dish is meticulously selected from familiar, nutritious, and naturally sweet ingredients, skillfully prepared by the talented chefs of Samten Hills. It is a place where diners can fully appreciate the sophistication of color, aroma, and taste in each dish, in order to practice and nurture a peaceful body, tranquil mind, and enlightened spirit.