ARCHITECTURE
Taking inspiration from the gentle lines of leaves, The Leaf Coffee boasts a unique architectural style with exquisite curves and four glass walls, providing a 360-degree panoramic view.
VIEW
With its 360-degree view, visitors can admire the stunning natural beauty of the enchanting Don Duong valley. It is also an excellent spot to witness the transition of the sky from sunrise to sunset, marvel at the world's largest prayer wheel, and capture the sparkling scenery of Samten Hills Dalat at night.
Unmissable destination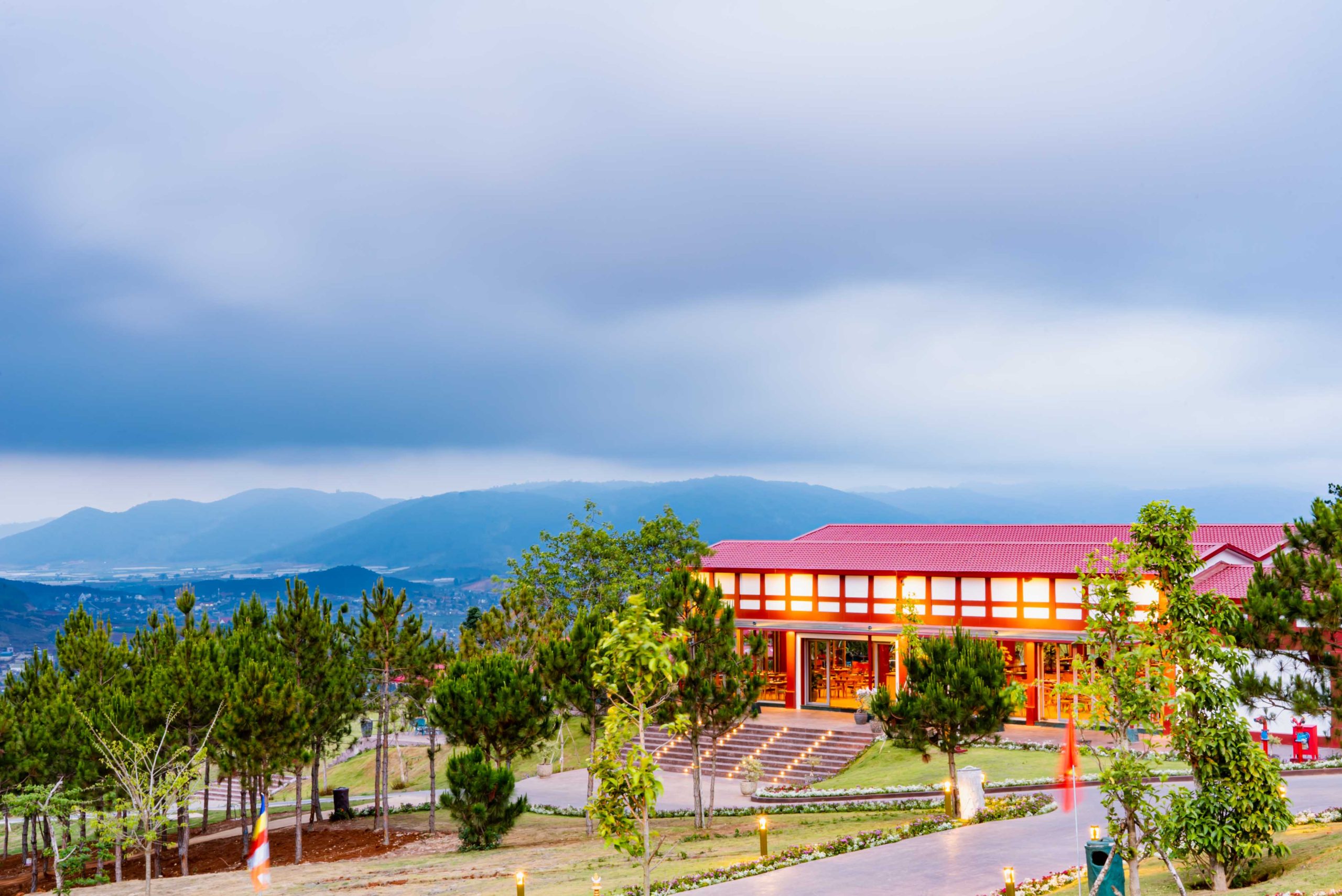 Samten Hills Vegetarian Restaurant
Enjoy rich vegetarian cuisine meticulously prepared in a cozy atmosphere. With modern architecture, Samten Hills Vegetarian Restaurant promotes human connection with nature, with others and with oneself. In addition, the spacious courtyard is especially ideal for outdoor parties or festivals.