Secrets to fully enjoying your vacation at Samten Hills Dalat
For those who wish to fully enjoy a complete vacation at Samten Hills Dalat, for those in search of a peaceful sanctuary to "refresh" their spirits, shed life's burdens in order to seek balance, Samten Hills Dalat will be the place where you begin your journey back to yourself through experiences with nature and a serene, sacred space.
Experience the daily tour: Dalat – Samten Hills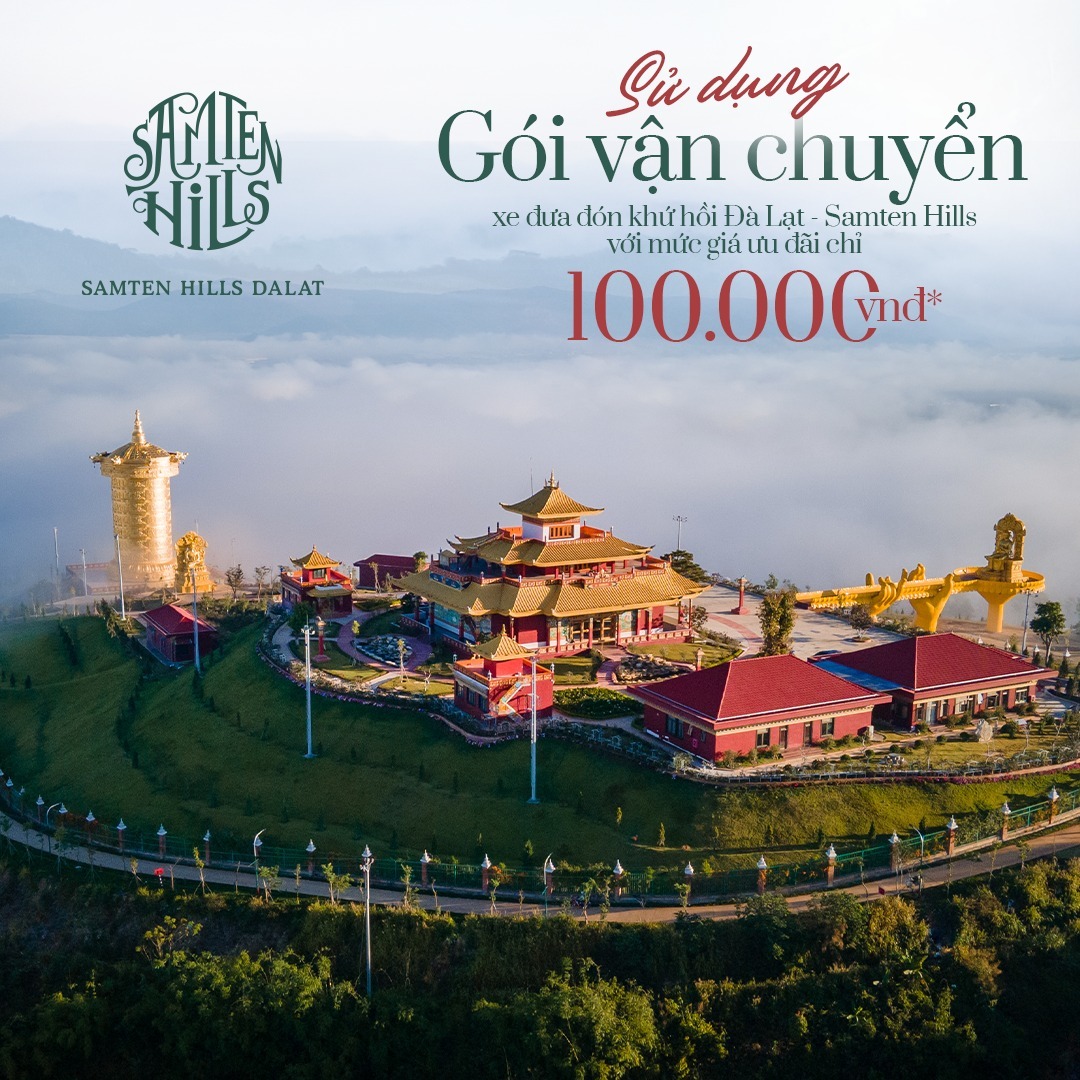 Samten Hills Dalat is an unmissable destination in your journey of exploring Dalat. Begin your retreat at Samten Hills Dalat and experience the sacred and tranquil beauty of this region with the convenience of a round-trip shuttle service from the center of Da Lat city.
Indulge in cuisine with a breathtaking valley view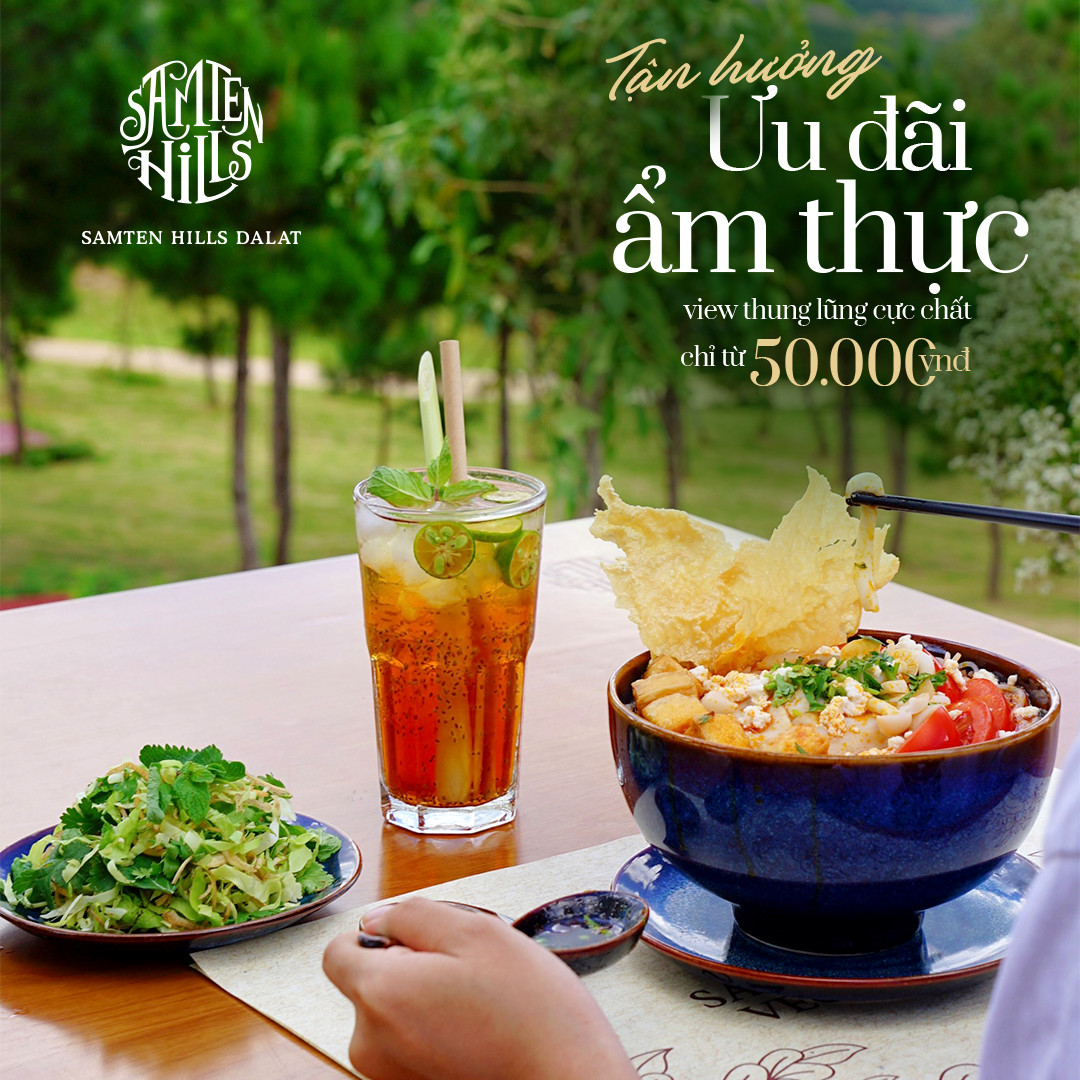 Satisfy your taste buds with a journey to explore sweet and nutritious cuisine. Enjoy the delicious dishes here while admiring the exquisite nature and sacred scenery of the Vajrayana Buddhist Spirit Cultural Space, making for an incredible experience.
Details of the offer starting at only 50,000 VND here.
Enjoy quality time with family and loved ones.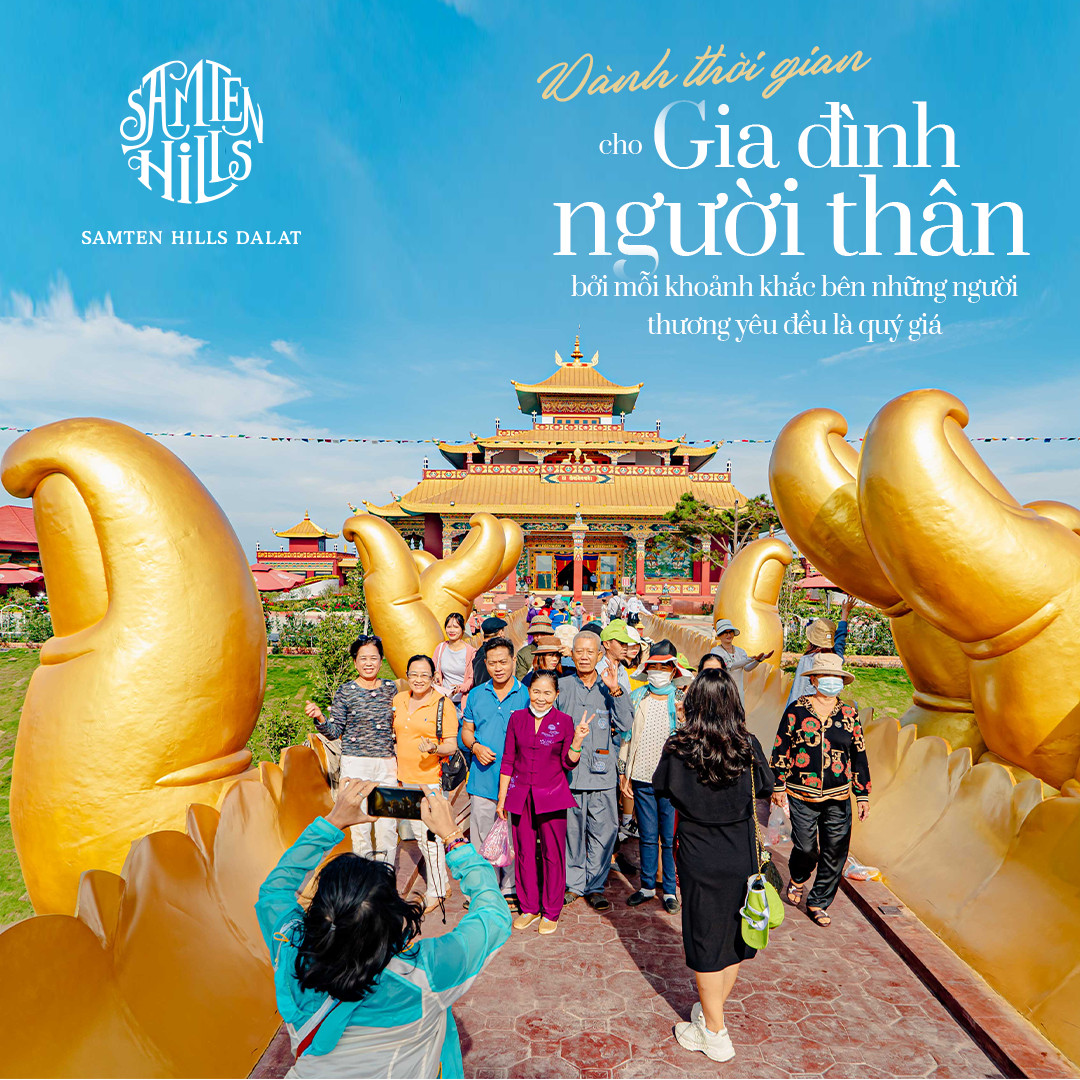 In the hustle and bustle of daily life, every moment enjoyed with loved ones is precious. Come together and make the most of this precious time, creating cherished memories that will warm your hearts for years to come.
Save time by booking tickets online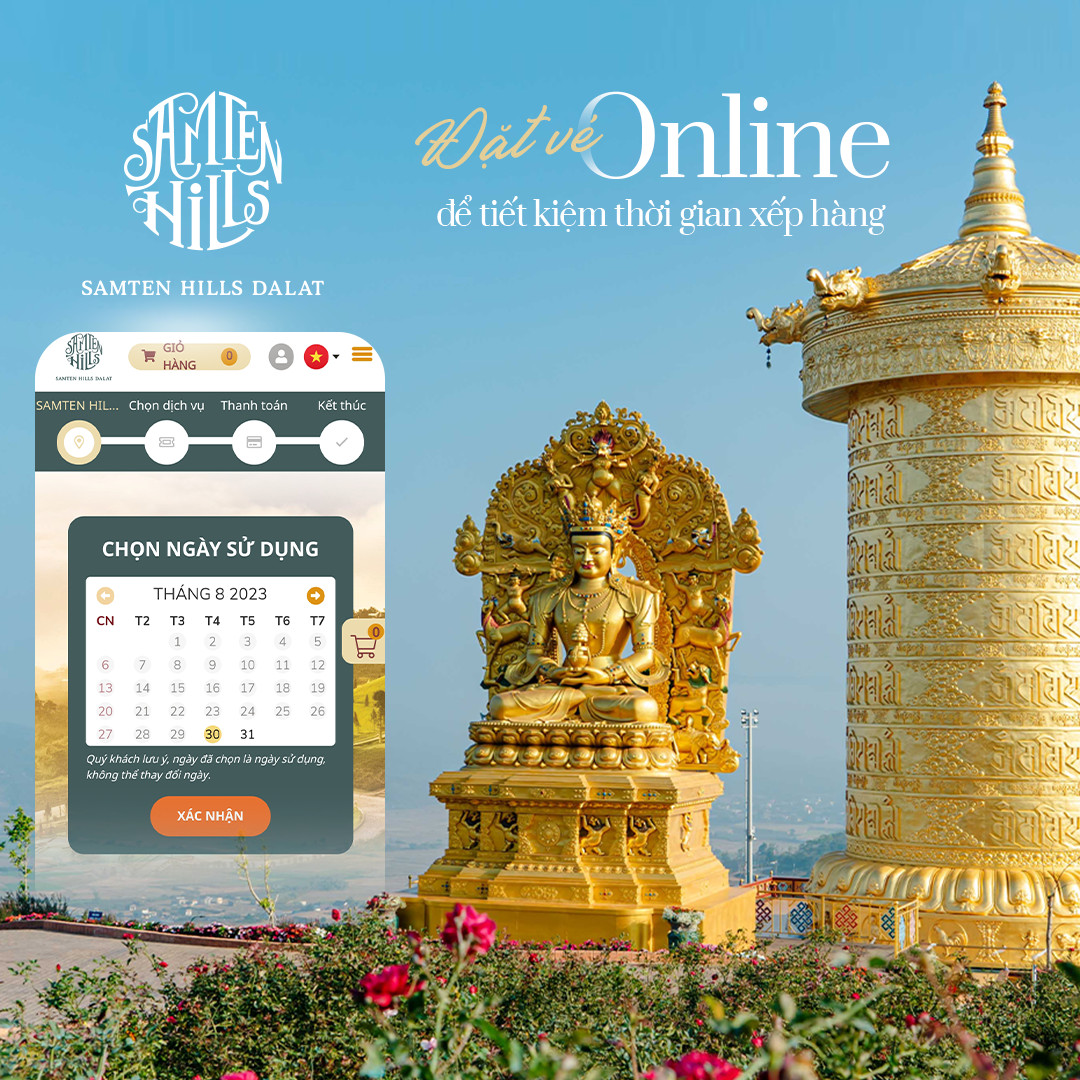 To avoid waiting in long queues, take advantage of booking your tickets online. This helps you save time and allows you to quickly explore and experience Samten Hills Dalat without the need for lengthy waits.
Easily book your tickets here.
Don't miss out on the updated offers on the Samten Hills Dalat website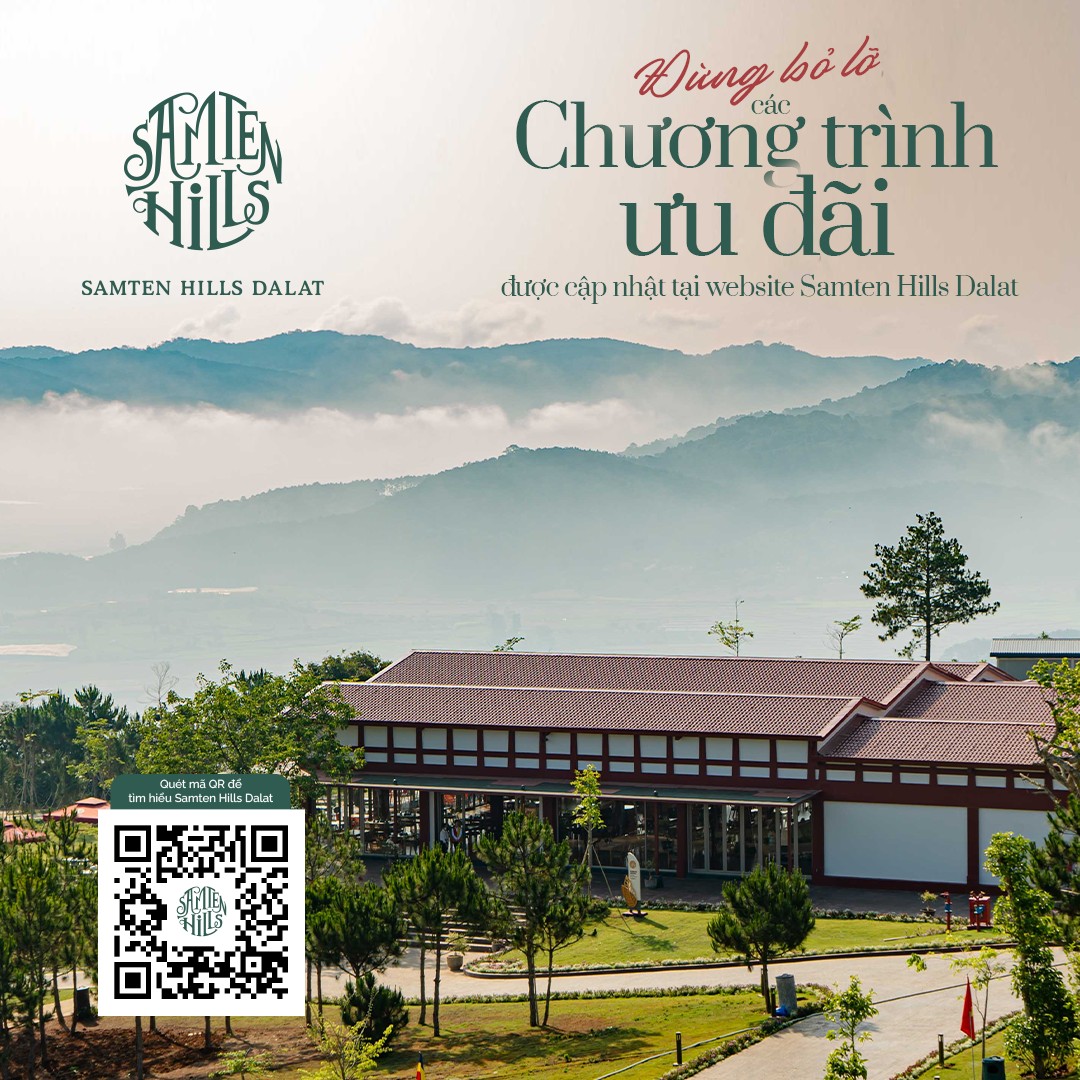 Samten Hills Dalat offers special pricing for elderly people (aged 65 and above) and children (height: 100cm – 140cm). Moreover, the One-Day Sightseeing & Experience package is complimentary for Venerable Monks and Nuns, persons with disabilities, and young children.
Don't hesitate to call our hotline at 1900 7071 for more detailed information on promotions and the experiential activities at the "Land of Return" to make your vacation as complete as possible.
OTHER CAN'T MISS OUT DESTINATION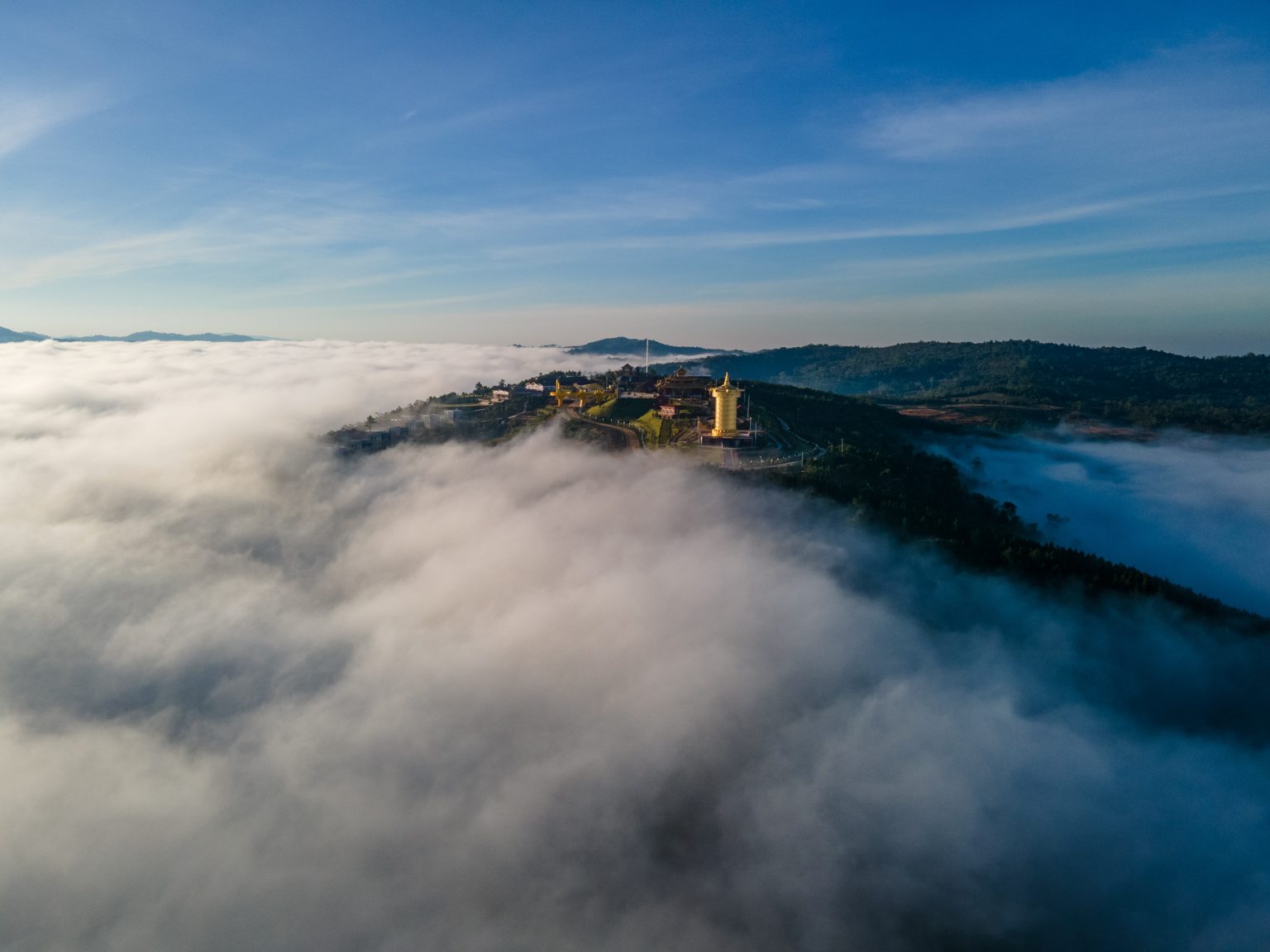 Experience cloud hunting and watch the sunrise at Samten Hills Dalat.
Cloud hunting is a fascinating experience that you shouldn't miss when visiting the highland region of Lam Dong. There's nothing more wonderful than breathing in the fresh air of the early morning, letting your heart float along the gentle sea of clouds to wash away the weariness and worries of everyday life, absorbing the energy of the earth and sky, and feeling revitalized and invigorated throughout your body.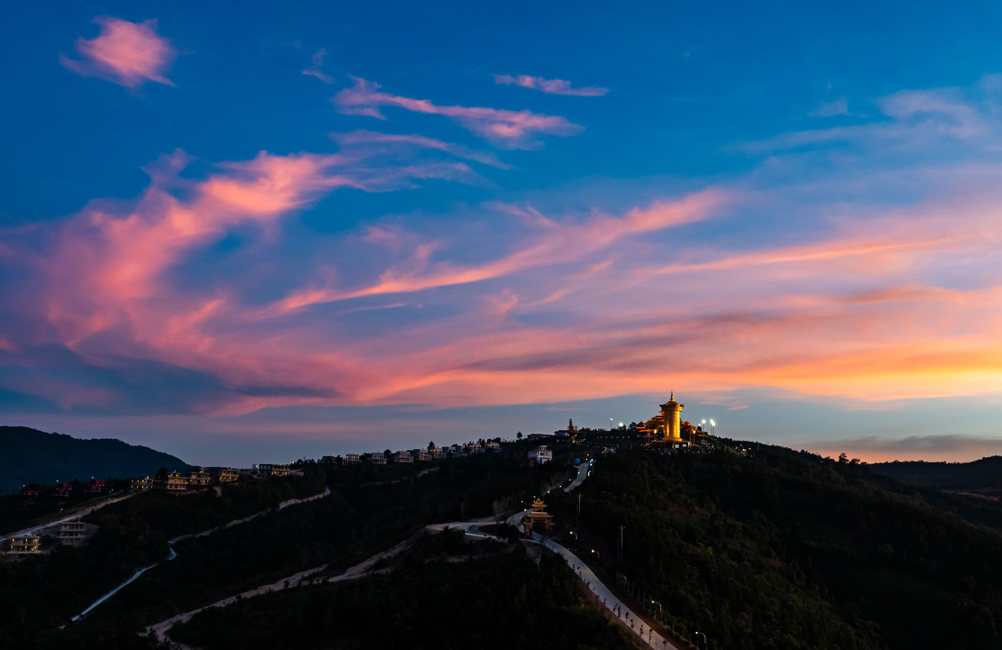 The "golden" moments at Samten Hills Dalat
Immerse yourself in the pristine nature and the sacred space of the magnificent spiritual structures. Take in the fresh air and feel the passage of time with all four seasons in a single day. Everything harmonizes with the magical moments of nature, creating countless beautiful paintings that you cannot afford to miss on your journey of experiences at Samten Hills Dalat!